O HAI DERRR!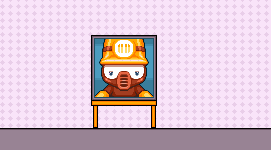 Hear aer teh subjects we willz talk about... I know, the TV is not in the middle...
Axiy News 5!
Hey there guys! Axiy News 6 is 6 months old! YAYY!!! Now to sports! Lockehorn vs The Moon It was a match 2 - 2 at Soccer, The Moon was lonely but was tough. Then to tennis, Hot Air vs Paint Blower, 0 - 1 Yay! The Paint Blower won with its horns but Hot Air was good. The Tanks from Rubble Trouble has demolished a... Uh oh, we have bad connection. Uh oh, did Mechayin demolish another wire pole, why do I have to put spheres on those wire poles?! Now Mechayin will think they are lollypops. Uh oh, I placed another one at Axiy News station.
Mechayin will do the news
Ok, Axiy News Station's top floor was destroyed, I will just rebuild it. While I rebuild it Mechayin will do the news, ok I am Mechayin and I will do the news, first of all I will make some Twin Shot 3 levels. Now Untesty will do the news. Hello, I am Untesty!!! I know you can hear me perfectly! Ok, so I will talk very soft! They can't hear you... I (Rahama) will just do the news. Ok But now, first of all, I will show you a level.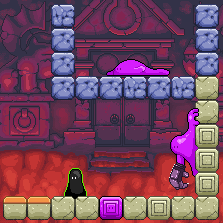 Axiy and Mechayin sorta made this, right Axiy and Mehcayin?
Happy Birthday Axiy
Ok, now I am back to Axiy and I haz judo lessons! I am just a white belt. I almost forgot about my birthday on June 28th. Yay! And just 2 more weeks of school then I go to Summer vacation!!! But no Axiy News? Silly Axiy, Axiy News is for everyone. And now I shall give everybody a birthday card so here it is, you can take it right now, but if you are an admin or bureaucrat do not delete it because it has 1 million copies so it is nearly impossible to.
You can paste the picture in you're userpage right now! If you want to (At you're trophies section). You can wish me a happy birthday below in the comments right now.
Minecraft
Hi, I said I would start up a server so I did but the problem is everybody needs to download Homachi https://secure.logmein.com/products/hamachi/download.aspx to play. Then we can play Minecraft together, YAY! IP is 5.214.101.230 Hamachi Network name is Nitromeserver Network password is NMD. That is all, I will continue this later.
Happy Birthday Axiy 2
Why did I stop the first part? Ok, today is my birthday. I should add it to Stranded on the island story.
AXIY NEWS 6 IS NOT DONE AND IT IS ALMOST JULY SO READ AXIY NEWS 7 INSTEAD! OK? I HOPE YOU UNDERSTAND THIS OK, YOU CAN STILL COMMENT.